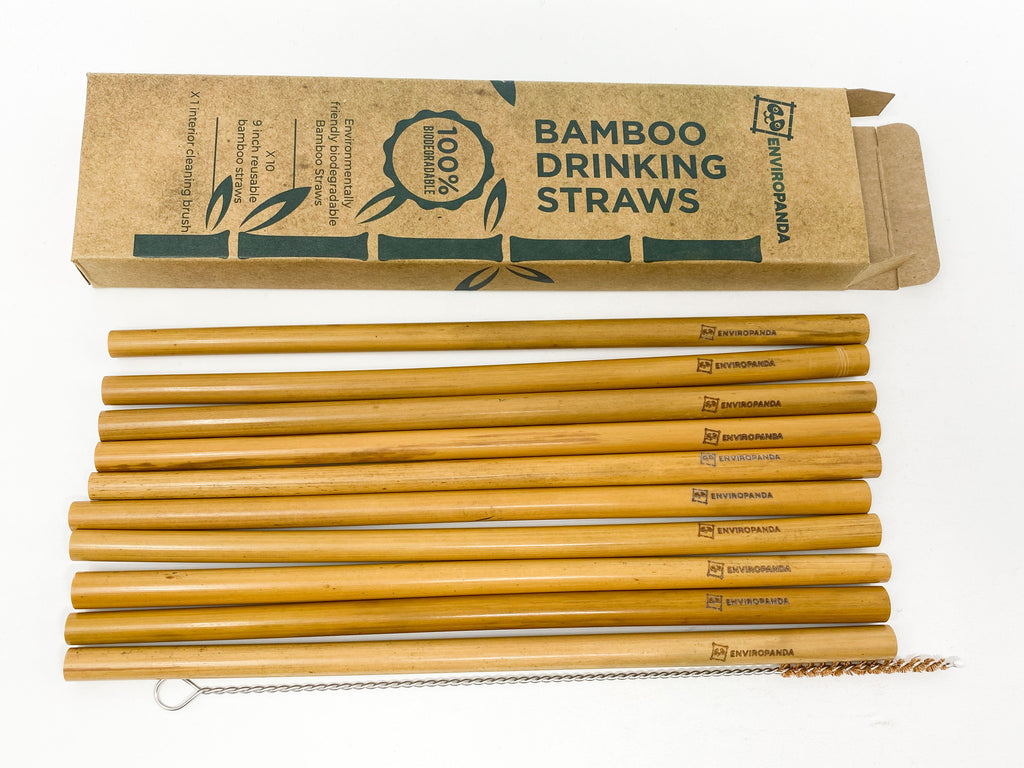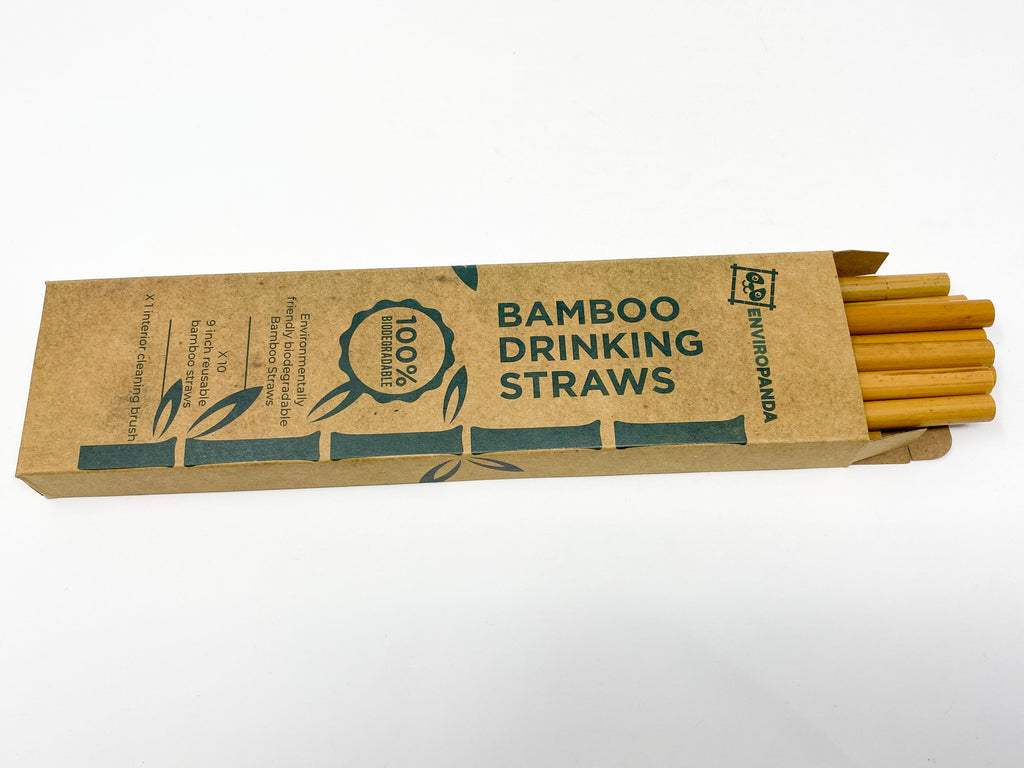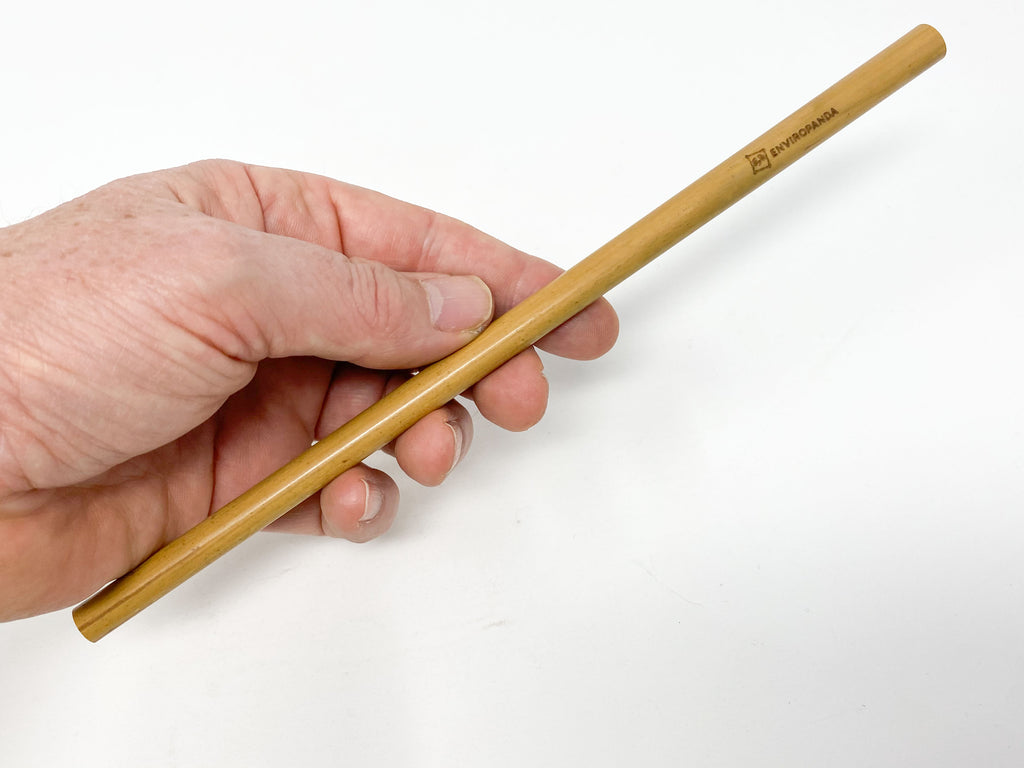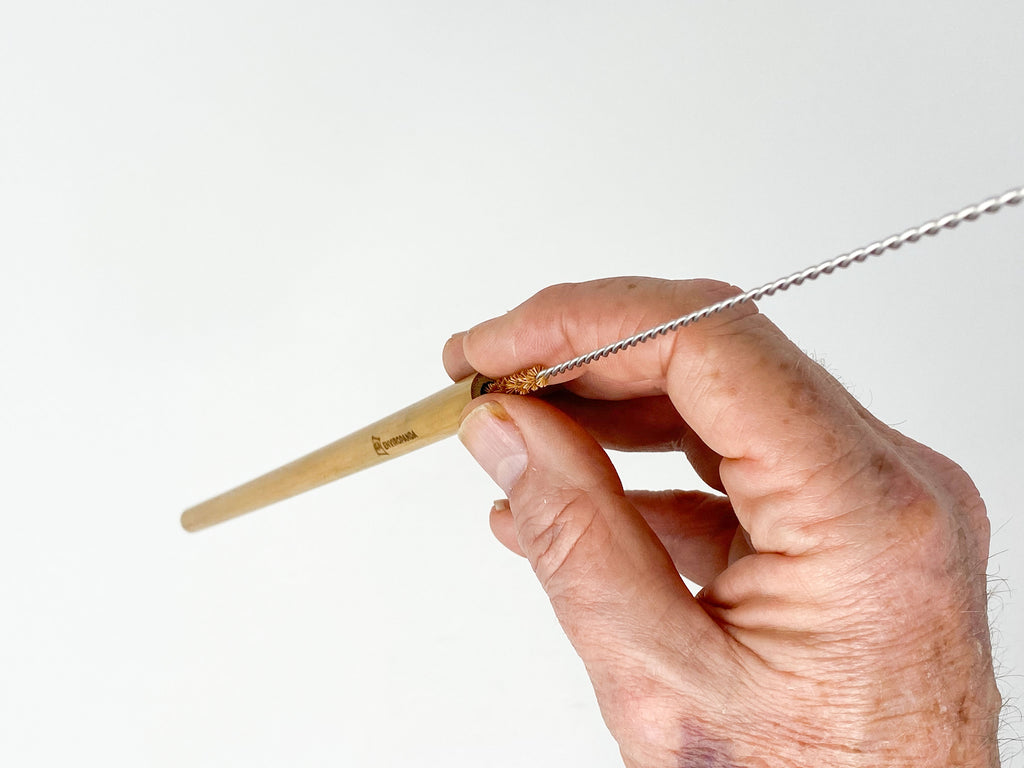 EnviroPanda Premium 9 inch Bamboo Straws with Coconut Cleaning Brush
$7.99
Great new product!
Each package comes with 10 9 inch bamboo straws. There is also 1 environmentally friendly coconut husk bristle bamboo straw cleaning brush. This all-natural organic bamboo straw product replaces plastic and metal straws. Great alternative for places that have outlawed plastic straws. Fun to use in fruity tropical drinks. Each Straw can be cleaned. These are reusable drinking straws.

Each bamboo straw is a biodegradable straw and is made of 100% bamboo. This is a natural product, so each bamboo straw is slightly different.
Bamboo is an incredibly fast-growing species of grass. Using bamboo will reduce the current levels of non-biodegradable waste in landfills and the ocean.  Growing bamboo requires no pesticides, herbicides or fertilizers, and produces virtually no byproduct waste.  Won't harm wildlife.
Enviropanda Bamboo straws are chosen from natural bamboo stems. The bamboo is hand polished for maximum smoothness.
Cleaning:
Rinse the bamboo straw clean with warm water and a mild dishwashing soap. A coconut bristle brush is provided for cleaning the inside of the bamboo straw. Air dry.
ENVIROPANDA Bamboo Straws are the earth-conscious choice for the eco-friendly consumer