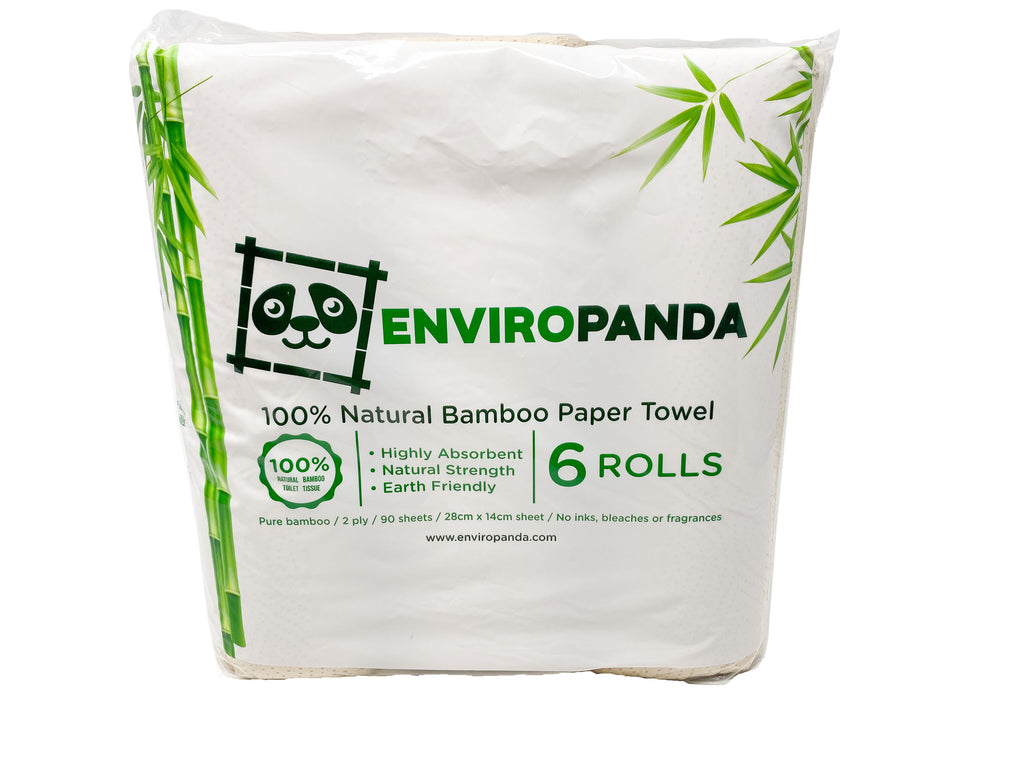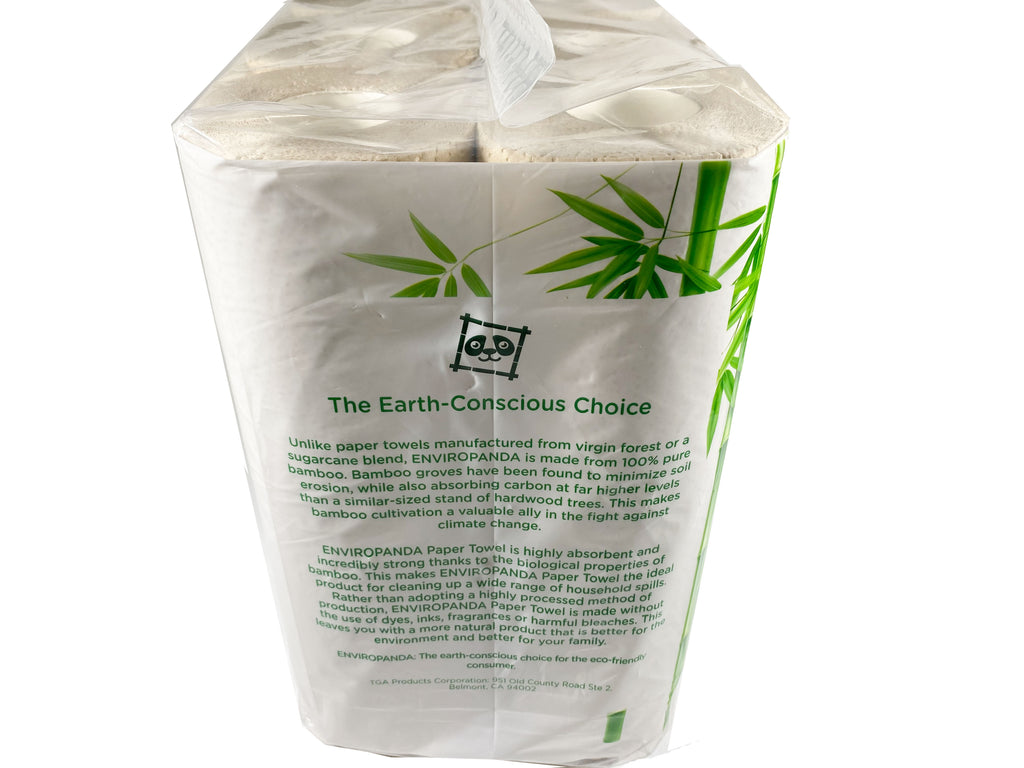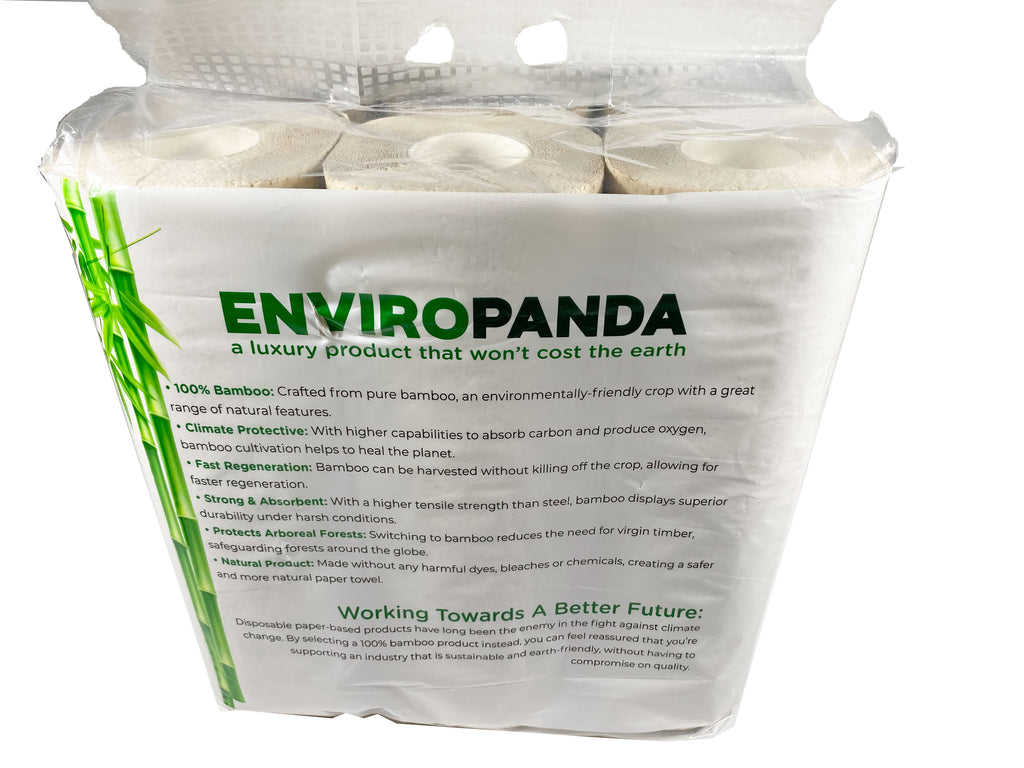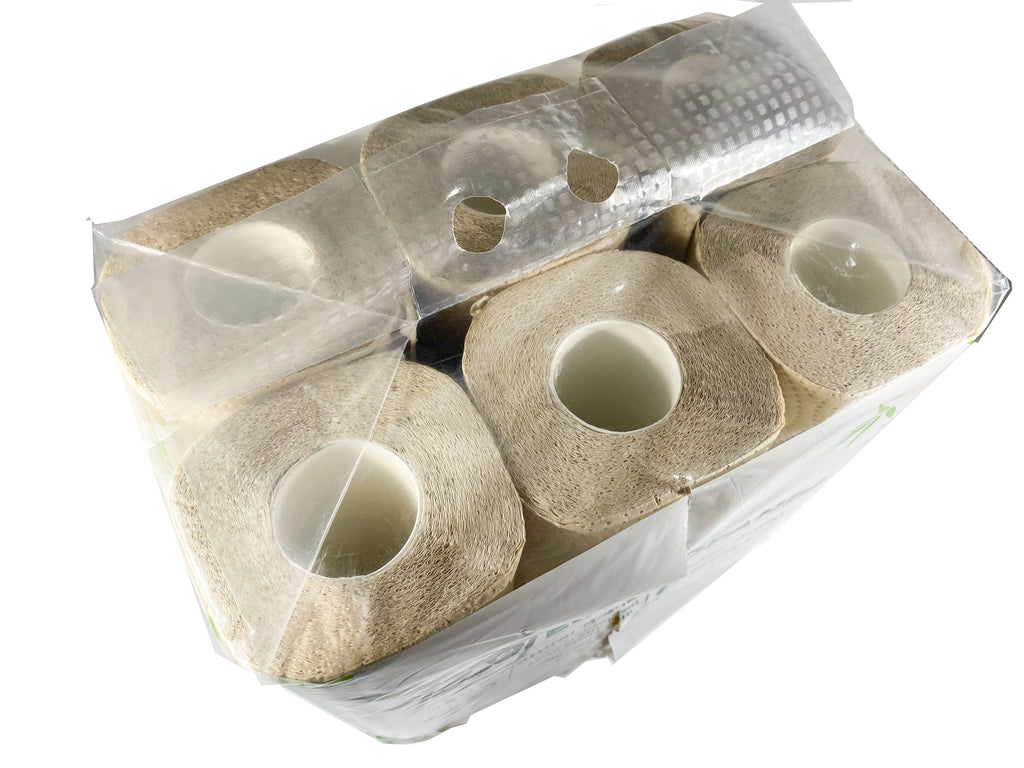 Enviropanda Bamboo Paper Towels 2 Ply Brown Color 6 Rolls
$19.99
100% Natural Bamboo Paper Towel
Highly Absorbent
Natural Strength
Earth Friendly
Pure bamboo / 2 ply / 90 sheets / 28cm x 14cm sheet / No inks, bleaches or fragrances
The Earth-Conscious Choice
Unlike paper towels manufactured from virgin forest or a sugarcane blend, ENVIROPANDA bamboo paper towels is made from 100% pure bamboo. Bamboo groves have been found to minimize soil erosion, while also absorbing carbon at far higher levels than a similar-sized stand of hardwood trees. This makes bamboo cultivation a valuable ally in the fight against climate change.
ENVIROPANDA Bamboo Paper Towel is highly absorbent and incredibly strong thanks to the biological properties of bamboo. This makes ENVIROPANDA Bamboo Paper Towel the ideal product for cleaning up a wide range of household spills. Rather than adopting a highly processed method of production, ENVIROPANDA Bamboo Paper Towel is made without the use of dyes, inks, fragrances or harmful bleaches. This leaves you with a more natural product that is better for the environment and better for your family.
ENVIROPANDA: The earth-conscious choice for the eco-friendly consumer.
100% Bamboo: Our bamboo paper towels are crafted from pure bamboo, an environmentally-friendly crop with a great range of natural features.
Climate-Ally: With higher capabilities to absorb carbon and produce oxygen, bamboo cultivation helps to heal the planet.
Fast Regeneration: Bamboo can be harvested without killing off the crop, allowing for faster regeneration.
Strong & Absorbent: With a higher tensile strength than steel, bamboo displays superior durability under harsh conditions.
Protects Arboreal Forests: Switching to bamboo reduces the need for virgin timber, safeguarding forests around the globe.
Natural Product: Made without any harmful dyes, bleaches or chemicals, creating a safer and more natural paper towel.
Working Towards A Better Future:
Disposable paper-based products have long been the enemy in the fight against climate change. By selecting a 100% bamboo product instead, you can feel reassured that you're supporting an industry that is sustainable and earth-friendly, without having to compromise on quality.